Telangana, derived from the word 'trilinga' because Lord Shiva is found on three mountains that line Telangana boundaries- Kaleshwaram, Srisailam, and Draksharamam, formed on June 2nd, 2014, is the 29th and the youngest state of India having fascinated art and history lovers across the country.
Keep reading if you wish to read more about the cultural traditions and festivals of Telangana. This guide tells you about the Incredible Young Indian State.
Traditional Dress of Telangana for Men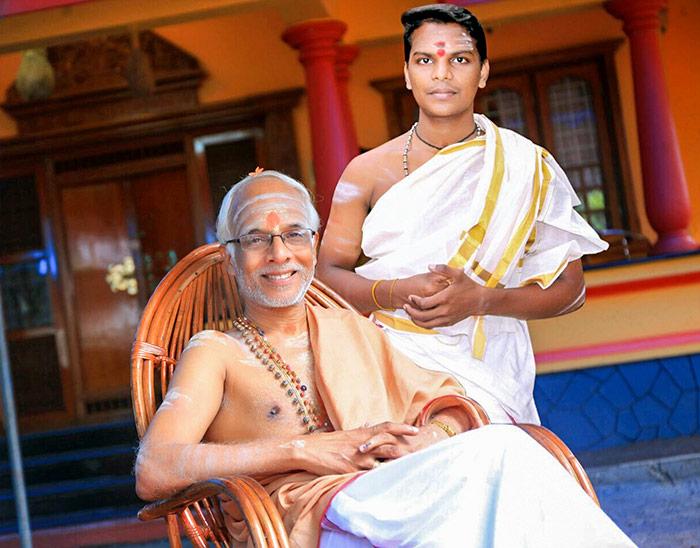 The state was also renowned for its tie-and-dye techniques. We in India have different types of dresses worn by different parts of the country. In Telangana, men and women wear different types of traditional dresses.
In this blog, We are going to talk about the richness of Telangana, a treasure trove of tourist destinations. The Traditional dress of Telangana consists mainly of Pancha (Dhoti), Kurta, Hyderabadi Sherwani. Pancha (Dhoti) is the most traditional attire being worn from ancient times. It is said that Pancha(dhoti) is worn by Brahmins since ancient times.
1. Pancha Dhoti
Now also you can see purohits in temples and people in villages and cities also wear dhotis. Pancha (Dhoti) is the most ancient attire and in few temples, men are prohibited from wearing anything else except Dhoti.
2. Kurta
Kurta is worn by every man in Telangana. Due to the Humidity and changing weather conditions, men prefer Kurta mainly. It is weaved by cotton with subtle colors.  Mostly in Hyderabad, Muslims prefer to wear a kurta.
3. Hyderabadi Sherwani
The third most traditional dress of Telangana is Hyderabadi Sherwani. It is usually worn during marriages and grand functions. It is made of nylon and other materials usually with dark colors and stones for shine.
Traditional Dress of Telangana For Women
1. Langa Voni
Moving on, the traditional dress of Telangana for Women is Langa Voni, Salwar Kameez, and Churidar. Langa Voni is made of beautiful and lavish materials comprising cotton or fancy. Langa Voni is usually worn during weddings. The favorite attire of most women here is Langa Voni.
2. Salwar Kameez
Salwar Kameez is inherited from north mostly Punjab which is also the traditional attire which is made of cotton, very comfortable to wear for any occasion or work or at home.
Churidar is also probably the same as Salwar Kameez but consists of one scarf(chunni). It is also made from cotton fabrics with light and subtle colors which suit the climate of Telangana.
Telangana Bridal Dress
Now, as we talked about the main attire of Men and Women. Moving to the Bridal Dress of Telangana. Telangana Bridal Dress comprises of saree only. Varying with interests and tastes and customs, the color of the saree differs.
Mostly, the color of Saree is white, sometimes red or Maroon, Gold or Green added with gold ornaments. Our Telangana bride is the most beautiful as they are decked up with simple white and red combination saree with gold ornaments with simple makeup.
Telangana Bridegroom Dress
Talking about the dress of Telangana Bridegroom, the Telangana bridegroom dress comprises of Hyderabadi Sherwani with the color of their choice and a turban on the head looking like a king with some gold a chain and a bracelet with few rings for the fingers.
Culture of Telangana :
Telangana is among the creative states in India when it comes to the culture of Telangana. Telangana culture has fascinated art and history lovers all over the country. It is known as "South of North and North of South".
A mix of Persian, Mughal, Qutub Shahi and Nizam traditions is found in the cultures of Telangana. The culture of Telangana is very rich. Various types of classical and folk music, Burrakata, kolatam are seen here. It is also the home of Mahayana Buddhism.
Telangana is much smaller when compared to other states as is carved out of Andhra Pradesh. The culture in Telangana can be called multi-culture as different cultures coexist together. Hyderabad is the cultural heart of Telangana.
Fairs and Festivals of Telangana
India is a country of festivals. So is Telangana, we celebrate many festivals likewise- Bathukama, Bonalu, Vijayadashami, Ramadan, and so on.
Bonalu is the biggest festival in Telangana. Celebrated on a wide scale, Bonalu is fascinating to be a part of. So, book tickets from anywhere else in the world to be a part of incredible Bonalu Festivities.
1. Vijayadashami
Vijayadashami a festival of good over evil is celebrated with traditional fervor and devotion. Dashami is the 10th Lunar Day of a Hindu calendar month. Sharan Navratri is a popular festival at Alampur Jogulamba Temple, whereas part of the concluding event held on Vijaya Dashami.
2. Bathukama
Bathukama which comes at the time of Vijaya Dashami is celebrated to remark the goddess Bathukama who was the strongest. It is said that before Bathukama was born there were many births but did not stay longer. S
o, the name Bathukama means "Please live" embarks the life of Bathukama and the other girl child. Women celebrate this festival with joy. They make bathukama with flowers and dance and pray with other women.
3. Ramadan
Another major festival of Telangana is the 9th month as per the Islamic Lunar calendar. Ramadan or Ramzan begins after the month of Shaban, after the new moon sights. The month of Ramadan lasts for 28-30 days.
Ramazan is believed to be the month in which Quran was revealed and involves fasting done by all able-bodied including men and women who reached puberty. Ramazan is a time of immense festivities where Hindu-Muslim unity comes alive in Telangana, which is a cradle of Secularism.
Read more about the traditional dress of andhra pradesh here.