The traditional dress of Madhya Pradesh is a combination of ancient culture and modern fashion. Though the state has some cultural similarities with Rajasthan and Maharashtra, it still owns a unique culture of its own. Handicrafts of Madhya Pradesh are well sought after owing to their intricate designing.
A prominent element of Madhya Pradesh's culture is the traditional dresses Madhya Pradesh. In the modernized world, the people of Madhya Pradesh still preserve their traditional clothing heritage.
An overview of the traditional dresses of Madhya Pradesh worn by men and women, bride and bridegroom dresses of Madhya Pradesh, its culture, and festivals are given below.  
Keep reading if you want to know more about the cultural and traditional heritage of Madhya Pradesh. Enjoy this cultural ride of Madhya Pradesh through this blog.
Traditional Dress of Madhya Pradesh (MP) For Men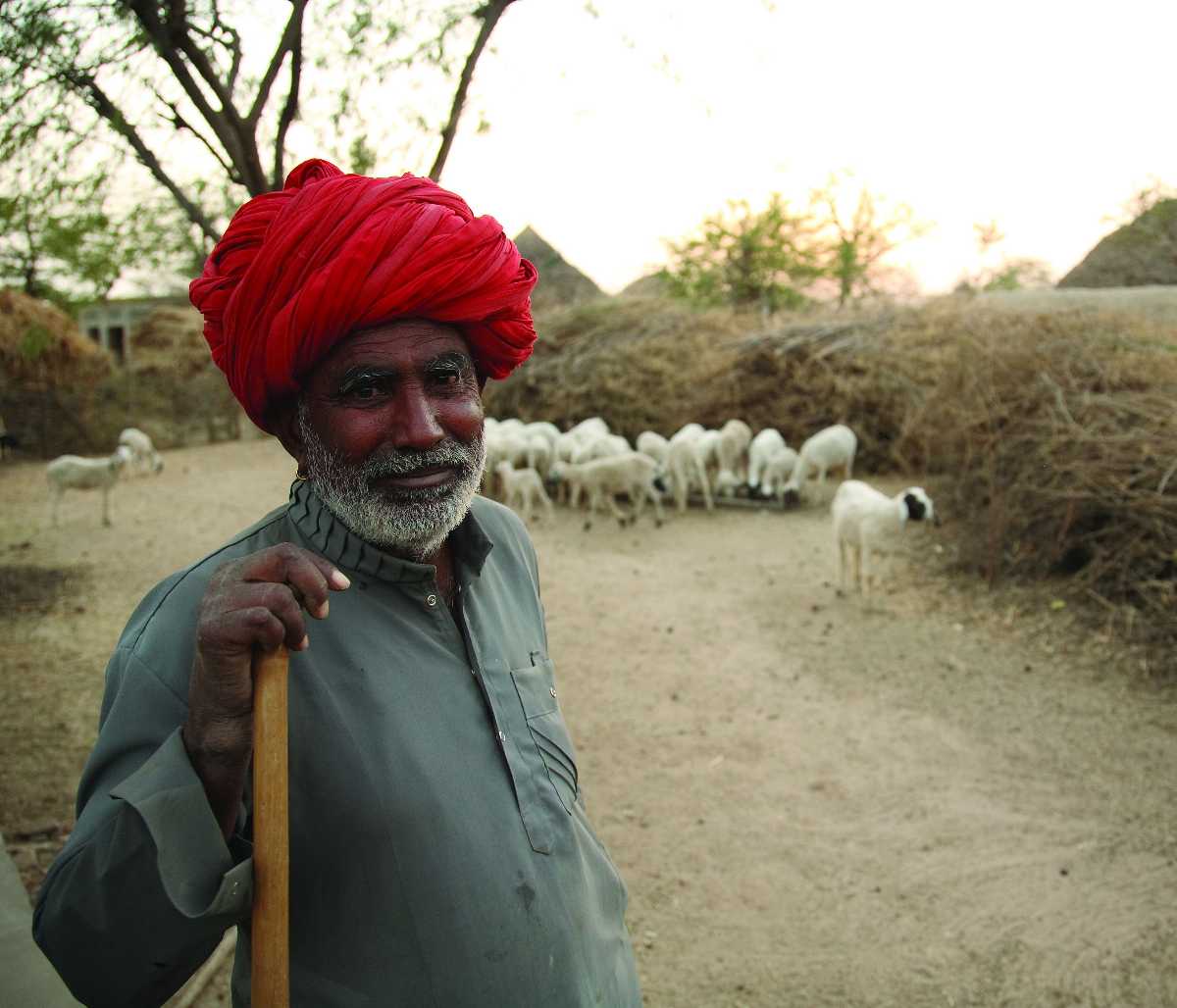 1. Safa
A Kind of Turban is another element of the traditional dress of men in Madhya Pradesh. Safa is considered as a symbol of pride and honor for men        
2. Mirza and Bandi
Type of jackets commonly in white or black color which forms a part of the traditional dress of men in Madhya Pradesh, especially in regions of Malwa and Bundelkhand.
3. Dhoti
Famous traditional dress for men in Madhya Pradesh. It is comfortable and best for the summer months.
Traditional Dress of Madhya Pradesh For Women
1. Lehenga & Choli
The most famous traditional dress among women in Madhya Pradesh is Lehenga & Choli. Odhni is a kind of scarf that covers the head and shoulders and is an essential element of traditional dress. Black and red colors are the most popular colors in clothes of Madhya Pradesh.
2. Sarees
In the current scenario, the saree have become the main part of the dressing of women in Madhya Pradesh. Bandhani Sarees are becoming especially popular. The saree is dyed using various methods which create elaborate and colorful patterns to the cloth.
Wax is applied to the yarn of the saree to bring stiffness to the cloth which becomes easy to weave. Madhya Pradesh is also known for its Maheshwari and Chanderi Sarees. The prints and designs are lovely and the colors are vibrant.
This is the unique dress of women of Madhya Pradesh.
Madhya Pradesh Bridal Dress
Each wedding ceremony will stand incomplete or without color if the bride and groom do not wear the traditional wedding dress.
1. Chanderi Sarees:  
These are most popular for the bride along with Maheshwari sarees. Both these sarees are hand-woven and renowned for their beauty and elaborate detailing. These saris are prepared over the course of time and the detailed design on them is reflective of the family's wealth.
2. Bandhani Ghagra Choli or Suits
May be worn during other ceremonies like engagement or reception. The Colors are bright and the prints are enticingly fascinating.
Ghagra Choli: The style of Ghagra Choli differs in Madhya Pradesh. Unlike other states where choli is relatively less detailed, the blouses in Madhya Pradesh weddings are widely detailed. Ordhni or printed headgear is made from cotton or other fabrics.
Madhya Pradesh Bridegroom Dress
Men generally wear dhoti and kurta, with a jacket called Bandi worn on the top. During the wedding ceremony, the bridegroom wears headgear known as the Safa or Chanderi Pagedi. A style of turban, this Safa is popular with males from different sections of society.
Culture of Madhya Pradesh
No other state in India, but Madhya Pradesh, enmeshes so many different flavors of tradition and culture. The Culture of Madhya Pradesh is a pleasant amalgamation of Hindus, Jains, Christians, Muslims, Buddhists, and Sikhs.
The Hindi language is the main and official language of Madhya Pradesh. The Culture of Madhya Pradesh is heavily influenced by indigenous traditions and customs of the tribes inhabiting a large portion of the state. There are references in Vedas and Ramayana about the people of Madhya Pradesh. 
Festivals of Madhya Pradesh
The heart of India hosts the best cultural and heritage festivals that can't be seen anywhere else in the world. People of various caste, religions and tribes are currently nestled in Madhya Pradesh.
All these fairs and festivals interweave souls of different religions and drench them in the color of festivities. Riots of colors, when scatters on the land of Madhya Pradesh, creates such an aura that no one can resist its charm. See below for the list of festivals in Madhya Pradesh:
Lok rang Festival.
Akhil Bhartiya Kalidas Samaroh
Khajuraho Festival
Bhagoria Haat Festival
Holi
Know more about the traditional dress of Uttar Pradesh here.