Karnataka is known for its rich culture, delicious delicacies, dance forms, art, music, and traditional outfits.
Its heritage, multilingual ethnicity and history have a major influence on the cuisines, unique art forms and the outfits adorned by the people.
The outfits worn by men and women in Karnataka are not only popular in India but throughout the world.
Here's everything you need to know about the traditional dress of Karnataka for men and women.
Traditional Dress of Karnataka For Men:
The traditional dress of Karnataka for men consists of Kurta and Lungi.
Kurta is a long shirt that goes up to the knees. It is paired with a Lungi or Dhoti which is loose pant wrapped around the legs and knotted around the waist.
This entire look is adorned with Angavastram which is a piece of cloth worn above the shoulder to cover the upper portion of the body.
Men in Karnataka wear it with or without kurta.
Traditional Outfits For Special Occasions:
On special occasions, men wear Panche which is a type of dhoti made in white color. It is paired with traditional kurtas and Angavastram.
This complete attire makes for a great Karnataka culture dress for men.
Traditional Kodagu District Costumes:
People of Kodagu have a distinct style of dressing up as well as accessorizing. The men adorn their outfits with ornamental sashes, swords, and daggers.
The entire look is complemented with black robes or tunics to give it a royal look. Men also wear gold-trimmed turbans with their outfits for festivals, weddings, and special occasions.
Traditional Dress Of Karnataka For Women:
Women in Karnataka wear silk sarees weaved by the artisans with precision and finesse. The sarees are crafted in a variety of materials such as traditional Mysore or Bangalore silks, and cotton.
These sarees are not only popular in Karnataka but also well-known throughout India. Every Indian woman has desired to buy a traditional Kanchipuram saree at some point in her life.
Even though there is a wide range of styles, designs and color combinations available in Kanchipuram sarees (Karnataka culture dress), the traditional ones are made in red, pink, cream, red and white colors.
Kanchipuram or Kanjeevaram sarees of Karnataka come in fabulous designs and a really smooth and rich texture. Handmade by the artisans, these sarees are dyed and then adorned with Zari work to give them the richness of South-Indian culture.
Zari work is done with pure silk thread and a thin silver wire and gilded with pure gold. Zari gives a shimmery shine to the sarees.
Kodagu District Costumes:
Women of Kodagu district wear saree in a different way. The pleats are tied on the back and the pallu is placed over the shoulder.
A traditional Kodagu saree is made with both silk and cotton. The motifs crafted on these sarees are vibrant and represent the culture of Karnataka. The body of the saree is adorned with prints, stripes or floral work.
Ilkal Sarees:
Ilkal sarees are one of the most popular styles of Karnataka culture dress worn by women.
The name Ilkal comes from the town of Ilkal located in the district of Bagalkot, Karnataka. These sarees are made with both silk and cotton. These sarees are also a great Karnataka traditional dress for girl.
A traditional Karnataka Ilkal saree is woven using cotton warp on the body and art silk warp for the border and pallu portion of the saree.
The main body of the Ilkal saree consists of simple patterns and a gorgeous pallu consists of flattering motifs such as temple towers, palanquins, elephants, and lotuses.
The main attraction of an Ilkal saree is the border, which is about 4 to 6 inches broad. Both bottom and pallu of the saree contain eye-catching borders that give an incredible look to the saree.
The colors that are usually used in the saree are pomegranate red, peacock green, and parrot green.
Bridal Wear: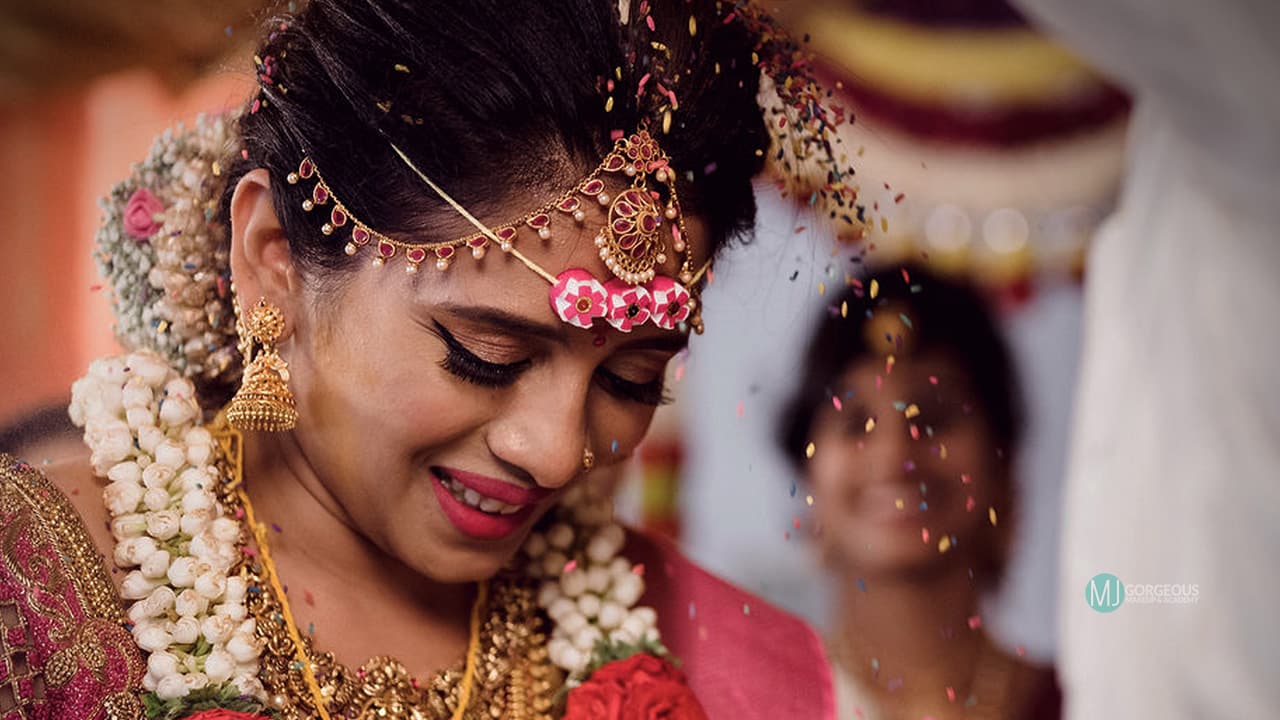 The sarees worn by the brides are made of a particular color called Giri Kumkum. This Karnataka culture dress is not only worn by the brides in Karnataka but also by the brides in different regions of India.
Types Of Silks Famous In Karnataka
Mysore Silk Sarees:
Mysore silk sarees are made with authentic silk. The quality of silk ensures that the saree has a long life and requires minimal maintenance.
Mysore silk sarees are adorned with pure gold zari work.
While the traditional Mysore silk sarees are embellished with zari, the modern ones are being adorned with motifs other than zari such as mango buttis and floral borders.
Artists are even using kasuti embroidery as well as bandhani work to cater to the diversifying fashion needs of modern women.
Bangalore Silk Sarees:
Traditional Bangalore silk sarees are made in bright colors such as red, orange, blue, yellow, green, and maroon.
They are embellished with zari designs, gold printed patterns and motifs such as flowers, leaves, animals, mangoes, and birds such as peacocks.
Bangalore silk sarees also have big and bold borders, especially on the pallu. These sarees make for a great Karnataka traditional dress for girl.
So, these were the traditional dress of Karnataka for men and women. Which of these traditional dresses did you like the most? Also, which of the sarees did you like the most?
Tell us in the comments below!
Know more about traditional dress of Uttarakhand.