Known as the "Land Of Buddha", Bihar is the state of art and religion. Its culture is influenced by the pilgrimage places as well as different social groups that are present in the state.
Biharis are known for their Madhubani paintings, wall hangings and decorations, stone pottery, leather goods, applique work and traditional dresses.
Even though the state accommodates all kinds of religious groups, its traditional dresses are not divided.
Almost everyone in Bihar wears the same kind of Bihar dresses that is: kurtas and pajamas or dhotis for men and sarees for women.
Here's everything you need to know about the traditional dress of Bihar for men and women.
Traditional Dress Of Bihar For Men
Dhoti Mirjai / Kurta and Dhoti Or Lungi
Dhoti Mirjai, also known as kurta and dhoti is the traditional dress of Bihar for men.
Kurta and dhoti or lungi is worn by elderly men in Bihar. It is also worn by mid-aged men as well as boys.
The basic styles are made of cotton and are worn on a daily basis by the men. The fancy ones, however, are worn on festive occasions and weddings.
While the former is very comfortable and easy to wear, the latter is adorned with fancy work, flattering borders and heavy embroideries.
Dhoti or lungi is a type of loose pants that are wrapped around the legs and knotted at the waist for a traditional look. It looks good on almost every body type.
A traditionally knotted dhoti requires more effort and time than the regular pants or pajamas. But nowadays, you can find readymade dhoti as well.
They are much easier to wear and comes in a variety of designs, color combinations and patterns.
If you want to buy one for yourself then you can shop for it at Myntra, Amazon or Flipkart. They have a wide variety of designs in every price range.
Kurta and Pajama
Men in the state of Bihar also wear kurta and pajama.
This is one of the most comfortable attires that a man can wear, therefore, this particular traditional dress of Bihar is worn by the men on a daily basis.
Kurta is a loose shirt with the length up to the knee. It is made with a variety of materials such as cotton, silk, etc.
While the basic styles include minimally embroidered borders or motifs throughout the kurta, the fancy ones include heavy work in the form of chikan motifs sometimes.
Fancy kurtas are worn by the men on wedding, festive as well as religious occasions.
Pajamas are the basic pants made of cotton that are paired with the kurta. The overall look of this dress of Bihar gives the proper traditional Indian vibes, which is why it is one of the most commonly worn attires in the majority of the states in India.
Sherwani: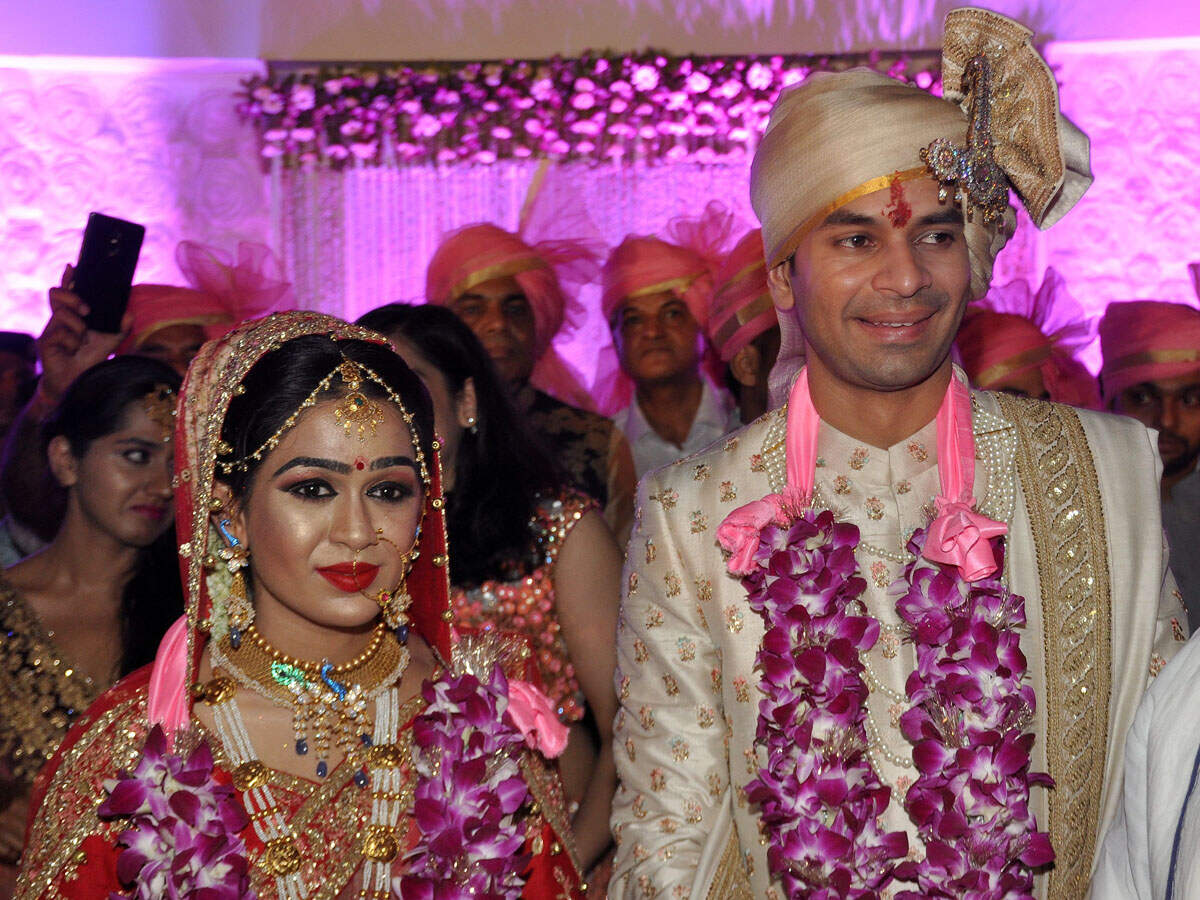 Sherwani is the festive dress of Bihar for men. It is worn on festive occasions and weddings only.
A sherwani consists of 2 things: the embroidered jacket that goes up to knees or sometimes calves and the pajamas or dhoti pants.
The upper portion (the jacket) is available in a plethora of styles, designs, patterns and color combinations. Sometimes, it is also adorned with heavy and intricate work to give it a fancy look.
The jacket is paired with pajamas, dhoti pants or choodidars (a type of tightly-fitted pajamas). The overall look of this traditional dress of Bihar seems very flattering.
Traditional Dress Of Bihar For Women
Sarees:
Saree is the traditional dress of Bihar for women. Available in a wide range of colors, fabrics and design, it is, in fact, the most famous dress of Bihar for women.
Although there are so many different ways a sari can be worn, Bihar is known for its "Seedha Anchal" Style.
In this style, the pallu of the saree is worn on the front side. It goes over the left shoulder and covers the upper portion of the body.
While some women in Bihar cover their heads with the pallu, others wear it in the regular style.
Women adorn their saree look with different types of traditional jewellery styles such as Indian necklaces, earrings, maang tikkas, waist belts and toe rings.
They also wear red sindoor (a red colored powder worn by women in the middle parting of their hair) to complete their look.
Lehengas:
Lehengas, also known as ghagra choli in Bihar comes under the category of fancy outfits. They are worn by the women on festive, religious occasions or wedding ceremonies.
Available in a jaw-dropping variety of styles, patterns, colors and materials, lehengas are more of a general outfit style that are worn not only in Bihar but also in almost every state of India.
So, these were the traditional Bihar dresses for men and women. Which of these dresses did you like the most?
Tell us in the comments below!
Read About Traditional Dress of Rajasthan Here.