"Gar firdaus, ruhe zamin ast, hamin asto, hamin asto, hamin ast"
Known as the Heaven on Earth, famously quoted by Janhangir, Kashmir is undeniably a beauty to behold- untamed and unspoilt.
The place screams of purity and simplicity in its highest form. Talk about the chaste shimmering snow or the spiritually robust pilgrimage sites, Kashmir is a land that speaks volumes of its cultural splendour.
The cultural lineage and exquisite richness is displayed heavily in the traditional dress of Kashmir. Jammu and Kashmir encompasses a diverse range of beliefs, practices and religious secularism. The colours, patterns and designs have evolved with time but still hold the essence of the heritage intact.
It is believed that the traditional dress of Jammu and Kashmir is largely influenced by the history of the place. Ruled by Persians & Greeks and then by Aryans, the dresses evolved with every rule and have a slightly western touch.
Not just this, the climate of the state also impacts the attire. Essentially, the attires of both men and women have an ample of embroidery work. The intricate designing is primarily recognizable.
Considering people in the state love wearing traditional dresses that reflect authenticity, from Pashmina shawl to the pheran to loose trousers, one will find the inhabitants clothed interestingly throughout the year.
Know more about the beauty of traditional dress in Kashmir below:
Jammu & Kashmir has Islam as a dominant religion. However, the dresses of Hindu and Muslim women vary as per their belief.

Traditional Dress of Jammu and Kashmir for Hindu Women
1. Pheran
Pheran is a long beautiful upper garment stretching up to the feet. It is heavily embroidered and made of cotton and wool. For Hindu women, the pheran is tied at the waist with another piece of clothing called lihung.
2. Taranga
Taranga or headdress is a scarf typically worn by Kashmiri Pandit women and was quite popular till 1960s. It is a bridal gear that is stitched to the cap and has a narrow back. It is common for all ranks of women in Kashmir.
3. Dejharoos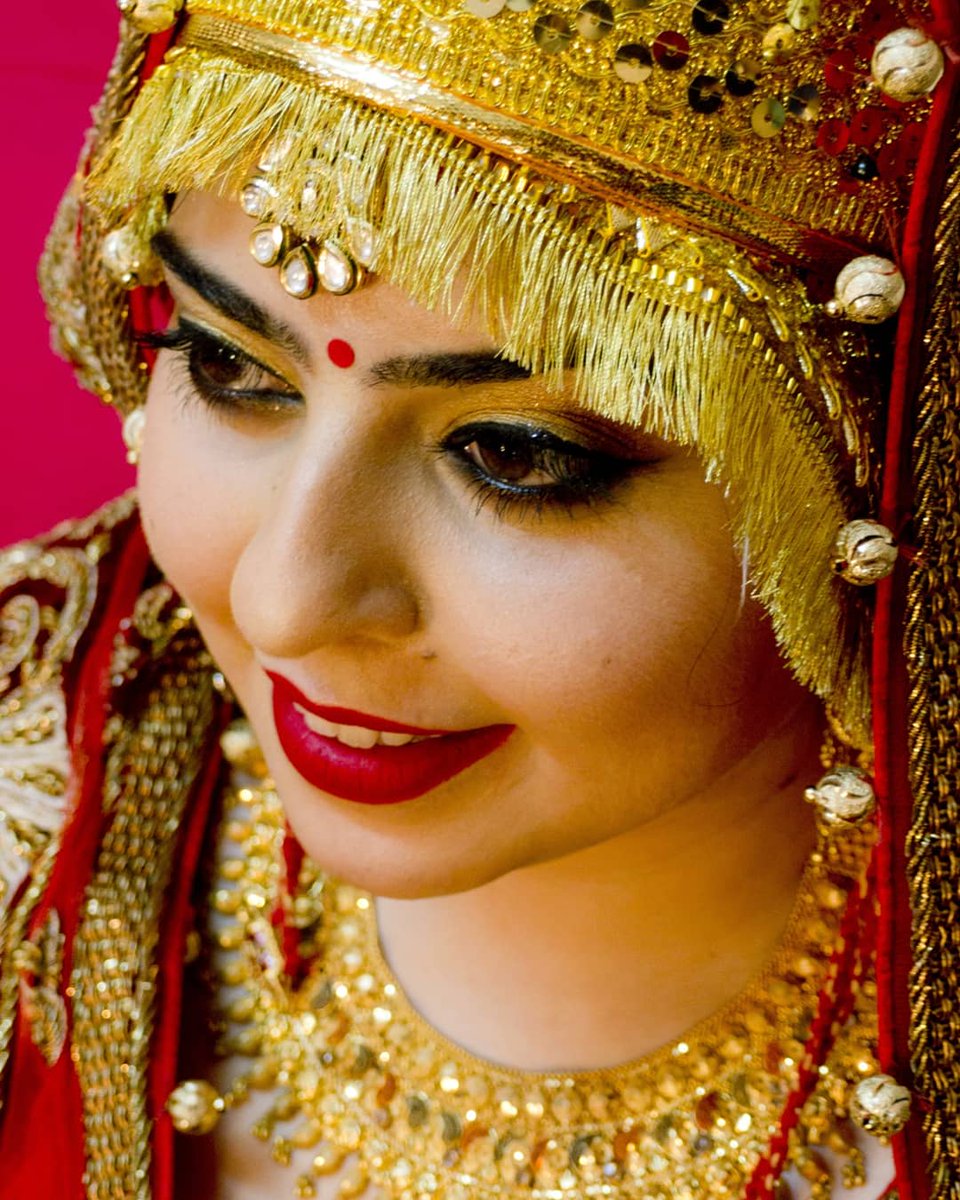 Dejharoos are mangalsutra for Hindu women in Kashmir. It is a pair of gold pendants hung by a gold chain or silk thread. It symbolizes the marital status of a Hindu woman in Kashmir. Apart from this, anklets, bangles and earrings also hold a significance.

Traditional Dress of Jammu and Kashmir for Muslim Women
1. Pheran
Just like Hindu women, the traditional dress of Jammu & Kashmir for Muslim women comprises of a Pheran too. However, it comes with a slight variation. A Muslim woman's pheran often comes with a floral pattern or heavy Zari embroidery. It is also marked with broad sleeves.
2. kasaba
While Hindu women use Taranga as their head scarf, Muslim women have 'Kasaba' which is a red headgear. It is red in colour and is traditionally embellished with gold and silver. It is tied like a turban and is pinned by trinkets and brooches. It is worn as a regular attire.
Cultural Dress Of Jammu & Kashmir For Men
The traditional dress in Kashmir for men displays sophistication and fine handicraft. Just like women, men have unique traditional dresses that display the rich culture of the state. Take a look.
1. Pheran
Pheran comes as a common part of the ensemble. However, each group wears it differently. For Kashmiri men, pheran might have side slits for men and come in lesser designs and simpler patterns.
2. Headgear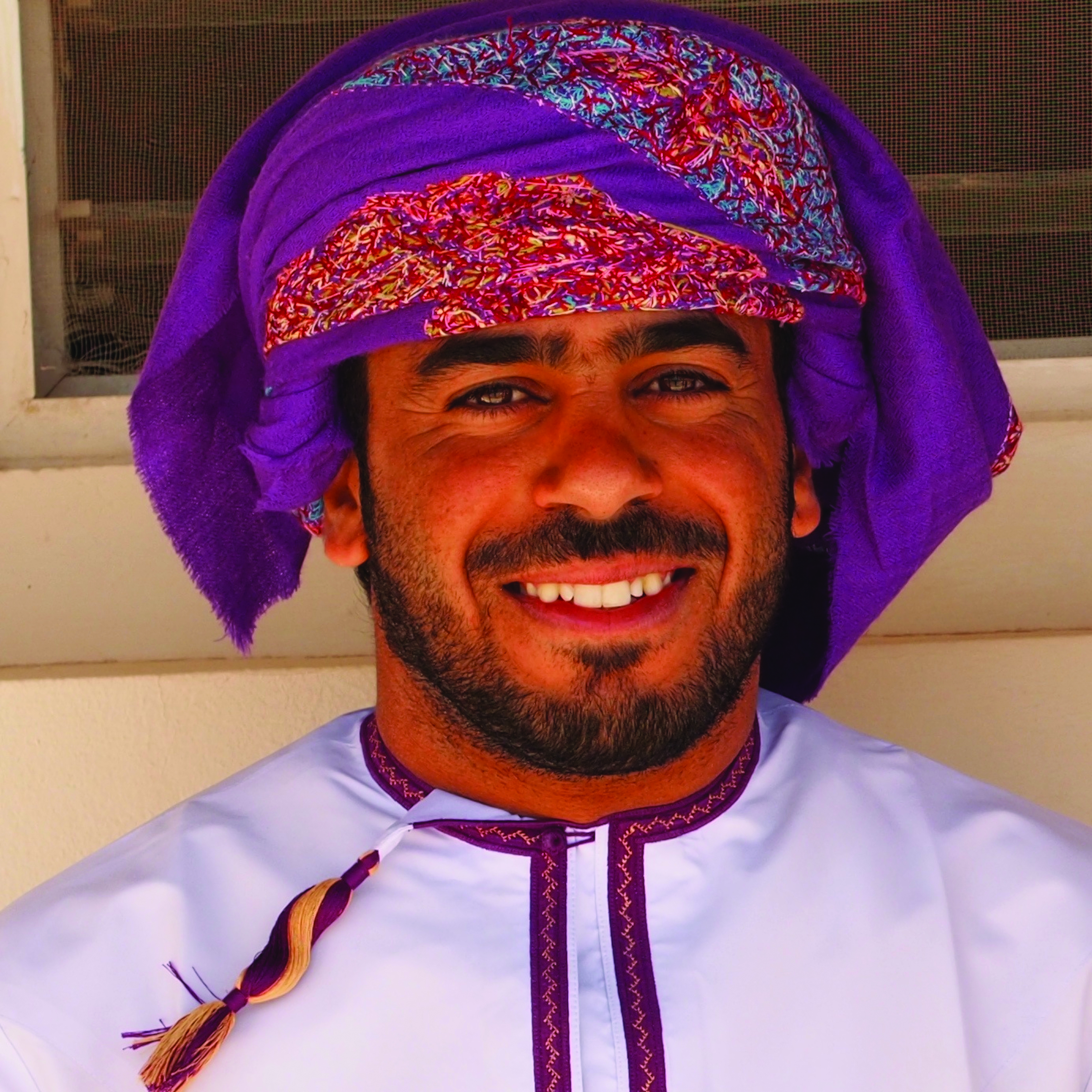 Headgear comes differently for Hindu and Muslim men in Kashmir. Kashmiri Pandits wear turbans in a namdhari sikh style. It is believed that a Kashmiri du Hindu courtesan received a turban as a grant from the king in the 17th century. And that is how the tradition came into existence.

Kashmiri Traditional Dress For Different Tribes
1. Dogras Dress
Dogras are a half nomadic tribe living in the Kashmir state's valley. They follow the traditional dress of Indo Aryans. Women wear pajamas or suthans and a headgear. For men, the traditional dress is fitted kurta and pajama.
2. Gujjars Dress
Gujjars are a famous tribe in Kashmir that lives on the hillside. For people belonging to this tribe, women wear full sleeve tunics with baggy salwars while men wear Pathan suits.
3. Ladakh Dress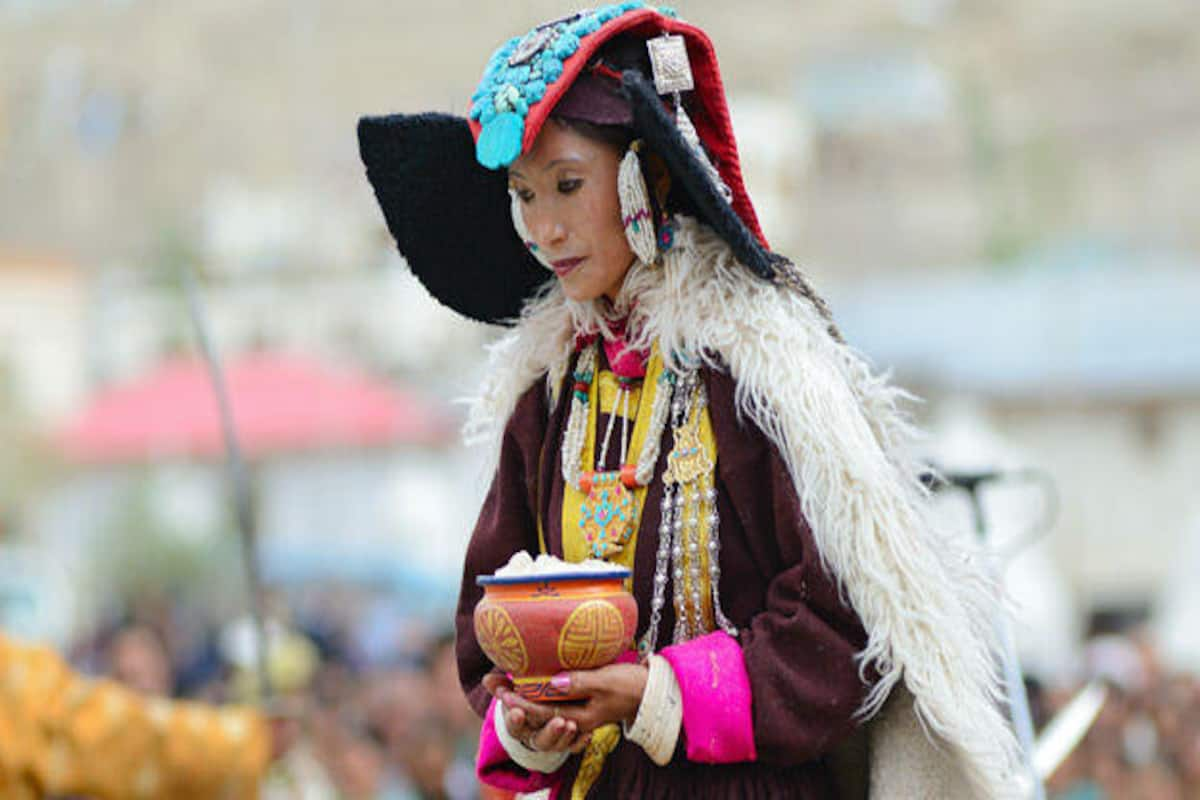 Women of Ladakh wear a woollen robe known as Kuntop. It is also called Chuba in different parts of Ladakh.
Bok is also a kind of shawl used by women to carry small children.
Perak is a traditional headgear embellished with semi precious stones and gems.

Common Cultural Dresses of Kashmir For Hindu and Muslims
1. Abaya
Abaya is worn by unmarried women in Kashmir. It is a skull cap with more embellishments, usually done with gold threads and gems.
2. Pashmina shawl
Pashmina shawl is a mark of royalty. It is made of goat wool and has different patterns and designs.
The traditional costume of Jammu & kashmir holds a lot of history which surely is depicted in each pattern and design. Adorning these traditional beauties is surely an experience to behold.
So, if you ever get a chance, don't miss out on clothing yourself in these authentic pieces and feel the warmth of the tradition.
Read About the traditional Dress of Punjab here.