If you're wearing the right type of earrings-you can get away with anything.
We're not quoting any designer guys! It's just what we believe in.
After all, earrings are in the direct line of vision of anyone you talk to, therefore, they not only make you look gorgeous but also confident (that's only if you're wearing the right types of earrings with the right type of outfit).
How to do that?
One way is to have variety in your collection. Having options will help you to make a better decision.
Talking about which, here we are listing 8 different types of earrings that every woman should have in her jewellery collection.
Types of Earrings :
Earcuffs
Earcuffs are nothing but a classy trend, the one that is glamorous enough to elevate even the drabbest of your outfits.
And do you know what the best part about this jewellery trend is?
Earcuffs can be worn in just one ear or both the ears and you don't even have to have a piercing to wear them!
While some ear cuffs are just meant for the ears, others come with extensions that go beyond your neck and even shoulders at times. Such styles are perfect if you want to add an extravagant appeal to your look.
Oxidized Silver Jhumkas
Who doesn't love silver jhumkas?
Oxidized silver earrings are one of the most-loved and most-worn types of earrings. They are undoubtedly an absolute favourite style of women, aren't they yours?
Available in a plethora of designs and styles, oxidized silver jhumkas are made with German silver as well as Brass metal.
The trendy ones come in big sizes and some are even attached to long chains that extend right beyond your shoulder. While the former style is much more comfortable to carry, the latter one looks much more glamorous.
So if you're looking to add a style that is not easy to wear but classy enough to make a statement then you should definitely buy a pair of chunky silver jhumkas with hair chains.
Meenakari Jhumkas
If you're living in India then it's very difficult to not fall in love with Meenakari jhumkas. They not only look gorgeous but are comfortable to wear as well.
Meenakari jhumkas have never gone out of fashion-be it 90s or 2020, they've continued to win hearts ever since their inception.
While there are a variety of designs that you can invest in, our favorite was and will always be the basic Meenakari jhumkas adorned with exquisite work and colourful motifs.
Such styles can be shopped online and the kind of variety available these days will leave you spoilt for choice.
So, go ahead and shop for heart out!
Hoop Earrings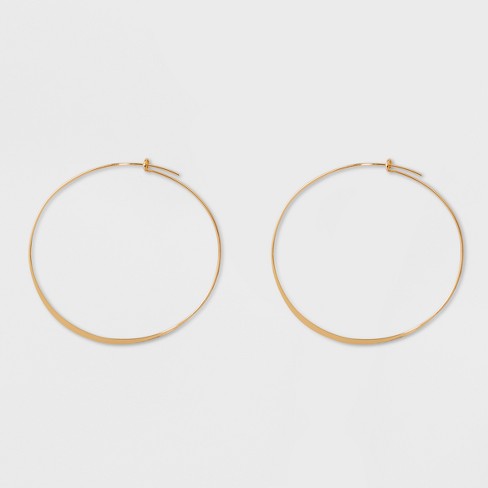 Hoops are one of the simplest yet most-charming types of earrings. They give you a delicate yet bold look.
And we're sure that you already have this jewellery style in your collection but there's no harm in adding variety to it, right?
If you already have basic hoops in your collection then you can buy different types of earrings such as wire loop earrings, captive beaded hoop earrings, hinged hoop earrings, etc.
Wooden Earrings
Wood earrings also make for a must-have earrings type for every woman. Even though there are a lot of flattering designs available in wood earrings, the best ones are either painted with colourful hues or intricately carved with floral motifs.
Wooden earrings are a sure-fire way to give you a glamorous yet comfortable look. And if you want to cater to all types of earrings piercings then you can even buy a pair of wooden stud earrings. They will surely look good on you.
So, go ahead and make this addition to your collection if you haven't already. You can shop for different types of earrings online.
Chandelier Earrings
These are one of the hottest types of earrings that you can invest in. The extravagant look is what makes them so beautiful as well as graceful.
The trendiest types of chandelier earrings include dangling strings and embellished elongations.
These earrings come in all kinds of variations- the size depends on the type of material they are composed of and the number of insets they have.
Regardless of their size, these earrings are bound to give you the bold and beautiful look for sure.
Pearl Earrings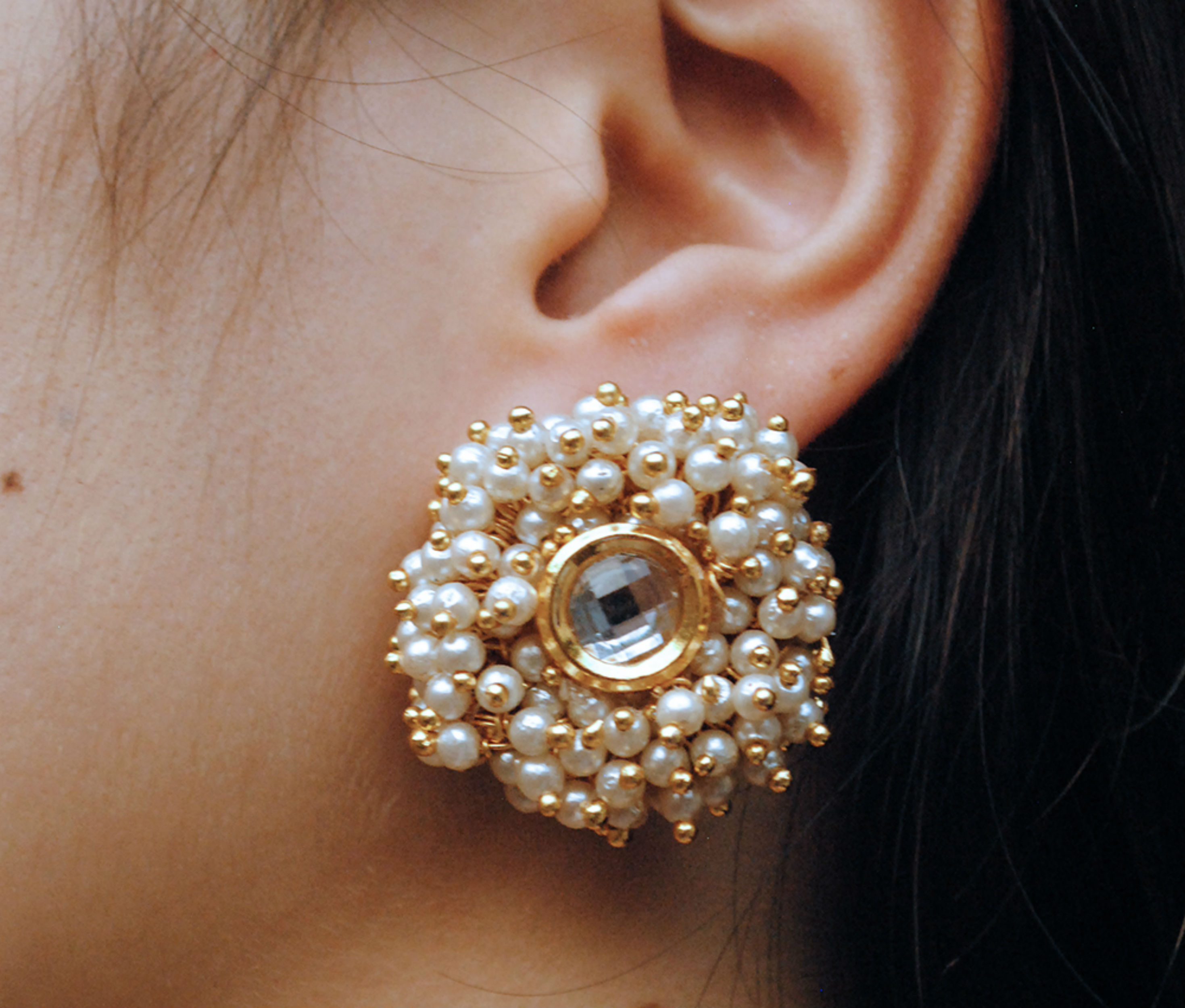 Whether you're a working woman or a college student, pearl earrings can be your go-to fashion accessory. Regardless of your age, pearl earrings will not just suit you but will also enhance your features.
The best part is that these earrings are absolutely charming and you can to cater to all types of earrings piercings with a pair of wooden stud earrings.
You can shop for Pearl earrings online on various shopping portals.
So, ladies, these were 8 different types of earrings that every woman must have in her collection.
Which of these styles do you already have in your collection? Tell us in the comments below!